Documentation of Performance Art Pieces by Clara Cheung &nbsp &nbsp &nbsp 行為藝術作品紀錄
"Egging, with 1000 eggs" -- help the future generation to throw eggs at myself for my inability to protect our home &nbsp 《擲一千隻雞蛋》-- 替 下一代 對 自己現時的無能 擲雞蛋 &nbsp &nbsp &nbsp 14-01-2015
Title:
"Egging, with 1000 eggs" -- help the future generation to throw eggs at myself for my inability to protect our home
《擲一千隻雞蛋》-- 替 下一代 對 自己現時的無能 擲雞蛋

Artist Statement:
一個育有兩女的香港母親 &nbsp 上
by &nbsp a Hong Kong mother of two children

Medium: Performance with 1000 eggs

Site 地點:
Outside of Hong Kong Legislative Council 香港立法會外

Date 時間: 14 Jan 2015

Background info:
Umbrella Movement took place in 2014 in Hong Kong, in which Hongkongers urged their Government to reform the election to have universal suffrage for Hong Kong, as stated in the Basic Law. Several districts were occupied during the protest. The highways and a large area of the public space next to the Hong Kong Government Headquarter and Legislative Council in Admiralty were occupied the longest: 79 days. Unfortunately, Hong Kong Government did not respond to the request of the people. After the 79-day-occupation, Hongkongers still did not earn their democratic system to elect their leader and law-makers.

Realising that the lose in 2014's movement would lead to more restrictive and suppressive rule by Chinese Communist Party over Hong Kong, I felt very helpless and hopeless.

I decided to throw 1000 eggs onto myself, as a gesture to apologise to the future generation, On 14 Jan, 2015, the day when the Chief Executive announced the first Policy Address after the Umbrella Movement, and when my artist friend, Au-Yeung Tung was called to the police station because his performance piece on 28 Sept 2014 helped trigger the occupation in Admiralty.

Afterward, the eggs broken in 2014's performance, were taken for compost in the hope of nurturing new lives.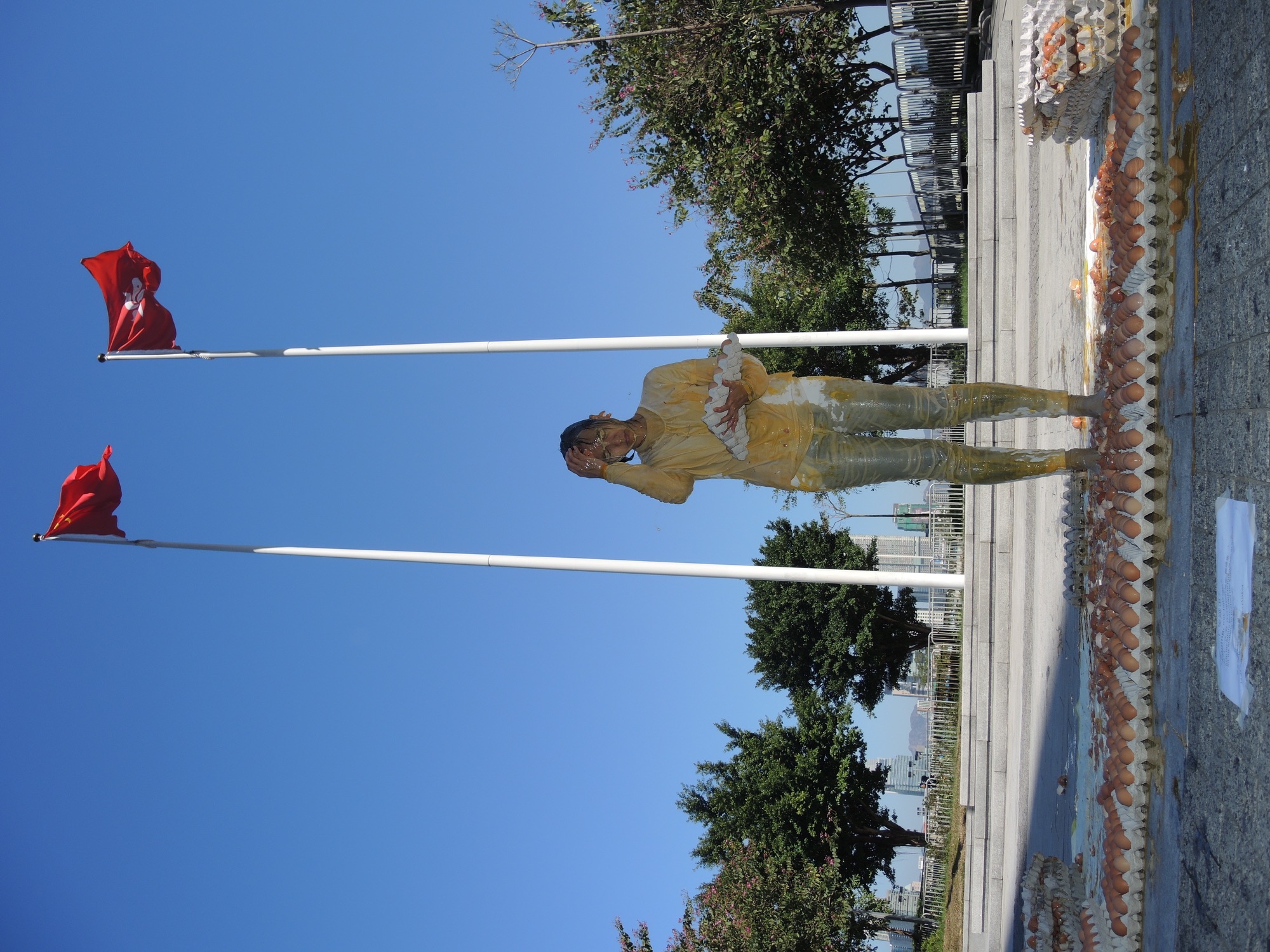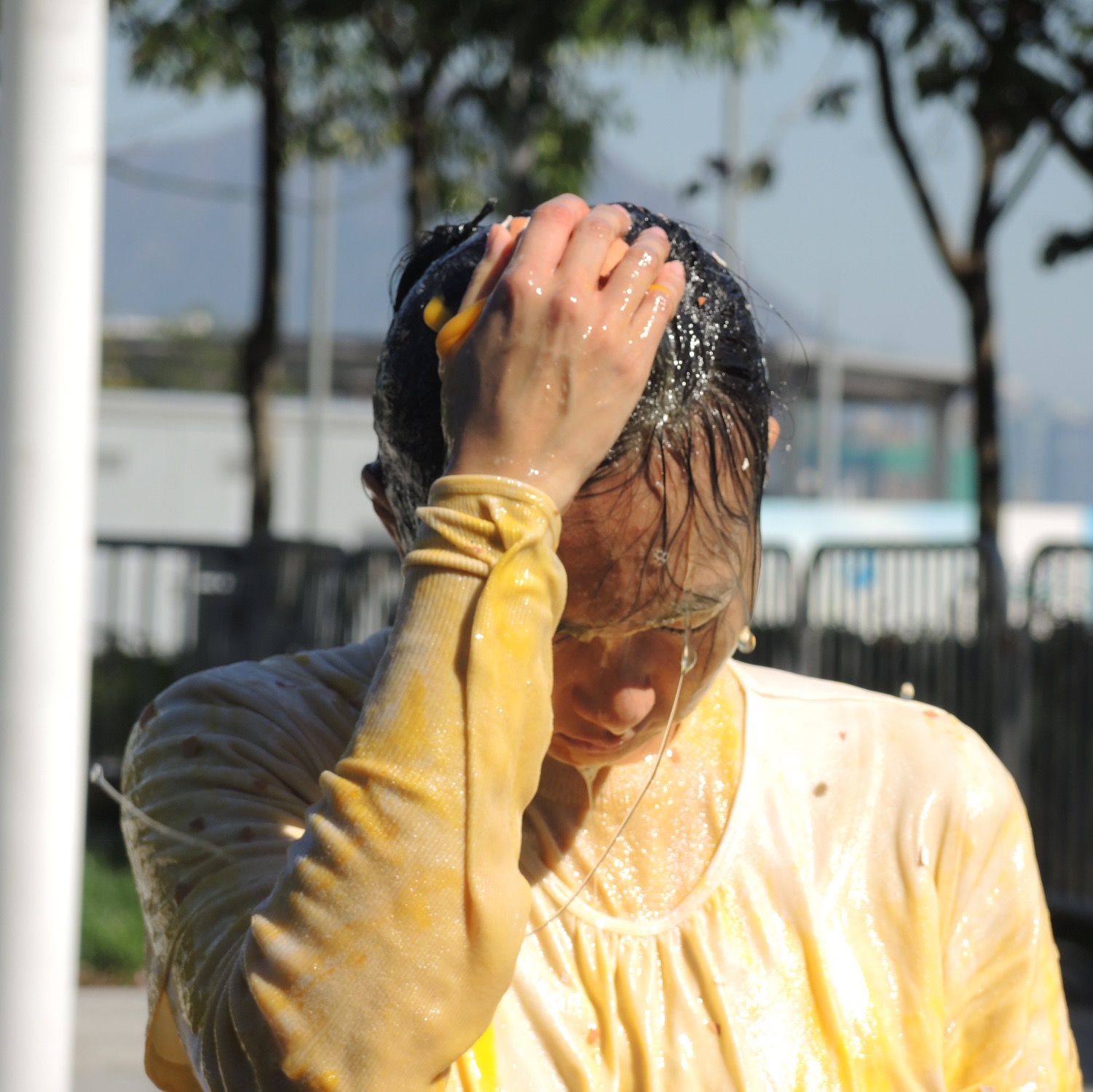 Copyright (C) C&G Artpartment. All rights reserved.