"Art Hotpot in Hong Kong" an art exchange program between visual artists from Sopot and Hong Kong
Curated and Presented by:C&G Artpartment, and Zatoka Sztuki, MCKA
Introduction:
"Art Hotpot" is an art exhibit about HEAT, showing art pieces that can generate heat help burn calories, or present ideas about heat. Amongst are artworks concerning nuclear power, video works about the local community, conceptual pieces criticizing the contemporary art scene etc… Involving artists from both Poland and Hong Kong, it is an art exchange program curated and presented by C&G Artpartment and Zatoka Sztuki. "Art Hotpot," does not only initiate a platform for exchanges between Polish and Hong Kong artists, but also start up a bridge for the two alternative art spaces in Sopot and Hong Kong for further collaborative development in the future. The first part of it was launched at the art space: Zatoka Sztuki (The Bay of Art) in Sopot, Poland in January 2012, while the second part of it will take place in Hong Kong in March 2012.
Artists:
(Poland)Elvin Flamingo, Katarzyna Podpora, Kamila Chomicz, Maciek Salamon, Natalia Turczynska-Schmidt, Karolina Matea
(Hong Kong)Cally Yu, Law Man-Lok, Lock Lo Chi-Kit, Clara Cheung, Gum Cheng
Exhibition Opening: 5:30pm, (Sat) 31 March, 2012
Exhibition Period: (Sun) 1 April - (Mon)30 April, 2012
Exhibition Time:2:00 - 7:30pm, Thu to Mon, (Close on Tue, Wed and Public Holiday)
Exhibition Venue:C & G Artpartment, 3/F, 222 Sai Yeung Choi Street South, Prince Edward, Kln, HK (Exit B2, Prince Edward MTR Station, Behind Pioneer Centre)
* For more info about the background of this exchange program and the first part of "Art Hotpot" in Sopot, please click HERE*.
________________________
Other art talks and sharing sessions with artists from Poland:
(I)Screening and sharing about Polish Poet, WISLAWA SZYMBORSKA:
Date and Time:(Sun)18 Mar, 2012, 3:30-6pm
Theme:"WISLAWA SZYMBORSKA in daily life: poetry recital and documentary screening"
Venue: Film Culture Centre (Hong Kong),Flat A3, 11/F, Tung Nam Factory Bldg., 40 Ma Tau Kok Road, To Kwa Wan, KLN, H.K. (Please take the elevator to the 10th floor and walk up the stairs to 11th floor)
Intro:The poetry of Wislawa Szymborska reveals meticulousness in daily events, the world she sees from a flower, a tree or a blade of grass. However, we know very little about her daily life. Now we are honoured to have friends from Poland to bring us a documentary produced by Polish local media, showing us her relationship with her friends, her time for cigarettes and her routes for journeys.
In this Sunday afternoon, let us read Symborska's works and eavesdrop her daily stories.
Screening Title: "THERE ARE MOMENTS WHEN LIFE IS BEARABLE" A WAYWARD PORTRAIT OF WISLAWA SZYMBORSKA
Duration:90 mins
Curator:Cally Yu X Karolina Matea (Poland) X 字花 X C&G Artpartment
Organizer:C&G Artpartment x Zatuki Sutuki (Poland)
Co-organizer:Fleurs des lettres and Film Culture Centre
*There will be discussion section after screening*
(II)Artist Talk:"How to create an art space in the Art-Third-World Regions?"
Date and Time:(Fri) 23 March, 2012, 7:00 - 8:30pm
Speakers:Natalia Turczynska-Schmidt, Karolina Matea, Jaspar Lau
Venue: "Wooferten", G/F, 404 Shanghai Street, Yau Ma Tei, Kowloon,HK
Intro:Under its revitalization scheme in 2009, the city council of Sopot called for proposals to run a cultural art center at a long-abandoned building on the beach in Sopot. Several Polish artists then teamed with several art lovers from the business sector to submit a proposal to start MCKA (Multi-disciplinary Center of Arts and Culture Foundation). They named this renovated building, Zatuka Sutuki (Bay of Art). Besides launching different creative programs with multi-disciplined art media, Zatuka Sutuki also has a cafe and restaurant to help financially fund its programs.
In this talk, the two core members and organizers from Zatuka Sutuki, Natalia Turczynska-Schmidt and Karolina Matea, will share their experience on starting up this art space in Sopot, Poland. Jaspar Lau Kin-Wah, who was the previous chief-executive of Woofer Ten when it was founded in 2009, will also join this forum to respond to Natalia and Karolina in order to compare and contrast the creation of art spaces in different "Art-Third-World Regions."
Click here for "How to create an art space...." facebook event page
(III)Artist Talk: "Polish Independent Video Art"
Date and Time:(Sun) 25 March, 2012, 3:00 - 4:30pm
Venue: "Lecture room, 2/F, the Broadway Cinematheque", Prosperous Garden, 3 Public Square Street., Yau Ma Tei, Kowloon,HK
Intro:In this talk, three of the participating artists from Poland will share their works with the audience. Maciek Salomon, Kamila Chomicz, Jarek Czarnecki mainly work in the medium of video art and animation art. Besides sharing about their works, they will also and try to show a glimspe of the independent video art scene in Poland to the local audience.
While Maciek Salomon has made many animated films and music videos, Kamila Chomicz and Jarek Czarnecki both have video pieces about different social issues, like pollution problems and nuclear energy. All their art works involve beautiful shots and pay attention to small details. Besides, they often collaborate with other musicians and performers when working. For anyone who is interested in video art or art from Poland, this artist talk is a wonderful choice for the last Sunday in March.
Click here for "Polish Independent Video Art" facebook event page
(IV)Artist Talk:"So Hotpot Together"
Date and Time:(Sat) 31 March, 2012, 6:00 - 7:30pm (after the exhibit opening)
Venue: "C&G Artpartment", 3/F, 222 Sai Yeung Choi St South, Prince Edward, Kowloon, HK
Intro: Artists involved in this "Art Hotpot" program will share about their experiences in their residency periods, including their artworks, interactions with different audience or communities, and also their opinions about how to make an artist-in-residence program and a cultural exchange program even more meaningful.
Please download Art Hotpot Catalogue to review the whole program in details:
Online Catalogue for "Art Hotpot"
Special thanks to everyone supporting Art Hotpot (Part I) in Sopot:
Co-Presenter:
Partners: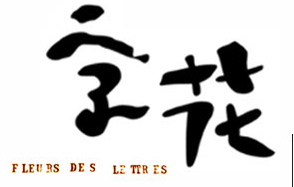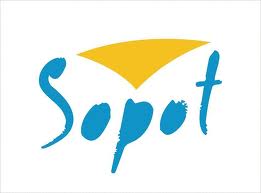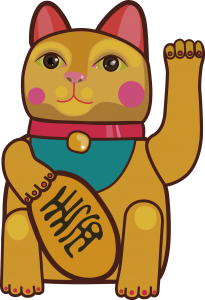 Sponsors:


Venues: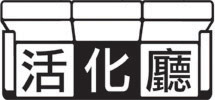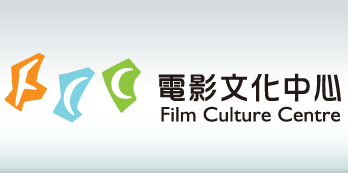 Enquiry:T: (852)23909332 E:info@CandG-Artpartment.com